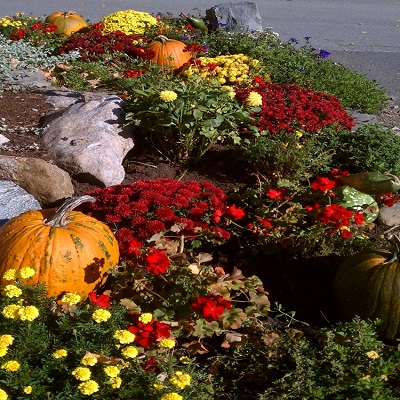 Fall wedding season is a busy time for everyone involved; the couple, caterers and event hall owners. Fall weddings offer beautiful photo opportunities without the heat of the summer or the cold of the winter. We have some helpful tips for planning your fall wedding!
While fall weddings aren't as cold as winter weddings, there still is the potential for it to get chilly for guests and those involved. If your wedding is to be set outside and the reception inside, offer blankets or shawls to keep guests warm.
To make the bride's dress pop in photos, integrate fall colors for the wedding parties. Colors like brown or burgundy are great fall colors to compliment the white of the bride's dress.
To make sure your wedding isn't too indicative of Halloween, mix in gourds and squash with pumpkins when it comes to decorating. They can make great centerpieces for guests at the wedding!
For flowers, choose in-season flowers that will complement the fall wedding. Flowers such as roses, sunflowers, dahlias, asters, zinnias and chrysanthemums make for beautiful and elegant bouquets and centerpieces.
If you're interested in holding your fall wedding at Exchange Hall, contact us today by calling 978-263-8500 or by filling out our contact form.