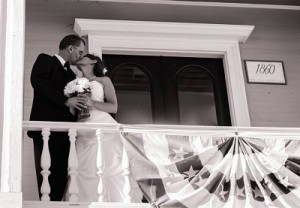 Whether it's your 1st or 40th, wedding anniversaries should be celebrated with loved ones. Anniversary parties are a great way to remember a special day, however long ago it was. If you're thinking about planning a party for yourself or a special couple in your life, Exchange Hall has put together some tips and suggestions to think about as you begin planning.
Choose a Date
It doesn't necessarily have to be the exact date of the wedding anniversary. In some cases, it's better to choose a different date in the event the couple has personal plans. Speak with the couple to see what date/time work for them.
Pick a Location
Choose a location convenient for the couple and the guests. To make it extra special, consider having it at a venue like Exchange Hall. Our Ballroom provides a beautiful setting that is sure to make everyone feel the love in the air.
Send Invitations
Once you have confirmed a date and location, send out the invitations. Choose an invitation that best represents the couple. Be sure to include the party specifics, RSVP information and directions to the venue.
Entertainment and Food
Exchange Hall is happy to recommend vendors for all your party needs. From caterers, bar service, DJs or bands, photo booths, or limo service, we're happy to offer our list of suggested vendors who have previously worked our venue.
Make an anniversary special by holding it at a location that is known and trusted for their service and attention to detail. If you'd like more information on holding an anniversary party at Exchange Hall, contact us today. We can be reached by calling 978-263-8500 or by filling out our online contact form.